China International Chorus Festival
Created in 1992, the China International Chorus Festival (CICF) is China's only national-level international choral art event approved by the State Council, as well as the largest, highest-profile international chorus art festival ever held by China. So far, 13 sessions of the biennial festival has been successfully organized, bringing together both professionals and amateurs from home and abroad.

The CICF has played a powerful role in promoting cultural exchanges between China and other countries as well as improving both Chinese and foreign choruses. Highly popular at home and abroad, the festival is highly influential and has drawn wide attention from professionals, societies and people interested in choral music from all walks of life around the world. Incomplete data shows more than 47,000 people from about 1,000 Chinese and foreign choruses participated in its earlier 12 sessions.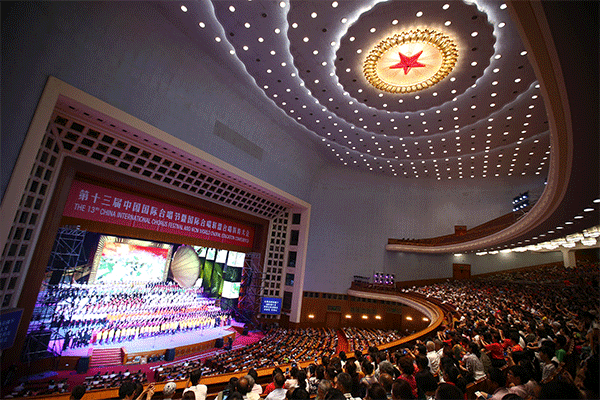 With the slogan "build a harmonious world for tomorrow – peace and friendship", the CICF brings together people of different skin colors and different ethnic groups to compete on the same stage and sing for world peace and friendship. In their songs, they express their delight in life and longing for peace, and spread friendships and deep love toward the world.

The CICF adheres to the principle of combining artistic competitions with performances for the sake of exchanges, and attaches great importance to its international features, the trends of the times, artistry, credibility and fair competition.

"A stringed instrument is not as good as a bamboo flute, and a bamboo flute is not as good as the human voice." The history of man expressing feelings through singing songs is far longer than that of using musical instruments. The art of the chorus is a world language that can facilitate communication between minds, while its development level serves as an important measure of a nation's overall musical culture.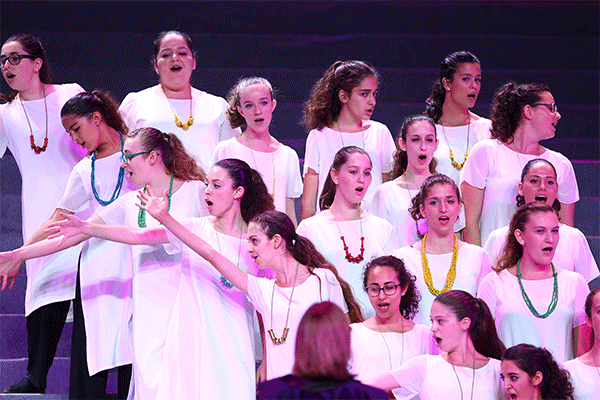 The CICF will always promote peace and spread friendship, and play an active role in helping other nations gain a better understanding of China. It will go on enhancing friendships between China and other nations, improving China's chorus art, and injecting vitality into the public's cultural life.

The 13th China International Chorus Festival and IFCM Choral Education Conference ran from July 26 to August 1 in Beijing, attracting some 200 outstanding choruses from across the world, who sang songs of peace and friendship. The event was co-organized by the Bureau for External Cultural Relations of the Ministry of Culture, the China Arts and Entertainment Group, the Beijing Municipal Education Commission, the Xicheng District People's Government of Beijing Municipality, the International Federation for Choral Music (IFCM) and the China Chorus Association.